HANDDRAWN / FLIPCHART PRESENTATION TRAINING PROGRAMS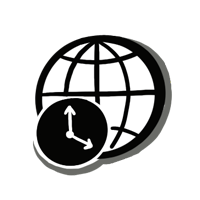 Choose your own location in any country and I'll be there to train our staff.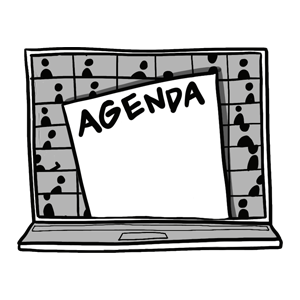 Possible in person, live online, online or a combination of these.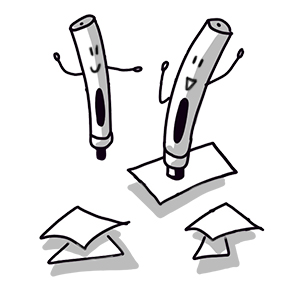 No prior drawing skills or talents are required to get started.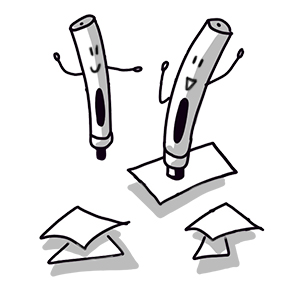 DUTCH / ENGLISH / SLOVENE / TRANSLATION
I teach in Dutch, English and Slovene. I am also used on working with translators for any other language.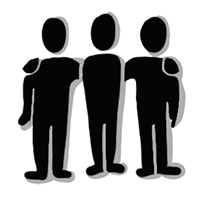 Minimum of 4 persons, maximum varies.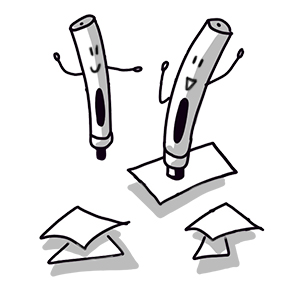 Choosing and booking a location is up to you. In your training center, training room or an external venue.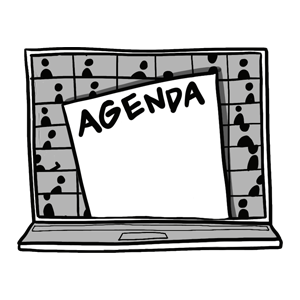 My trainings are suitable for any branch and presentation topic.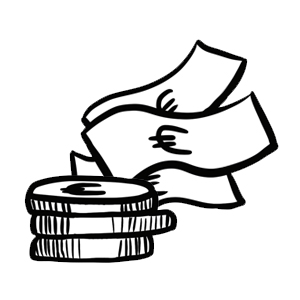 TRAINER FEES & MATERIAL COSTS
Trainer fees vary per country and have room for deduction for long-term cooperation. Materials costs are charged per attendee.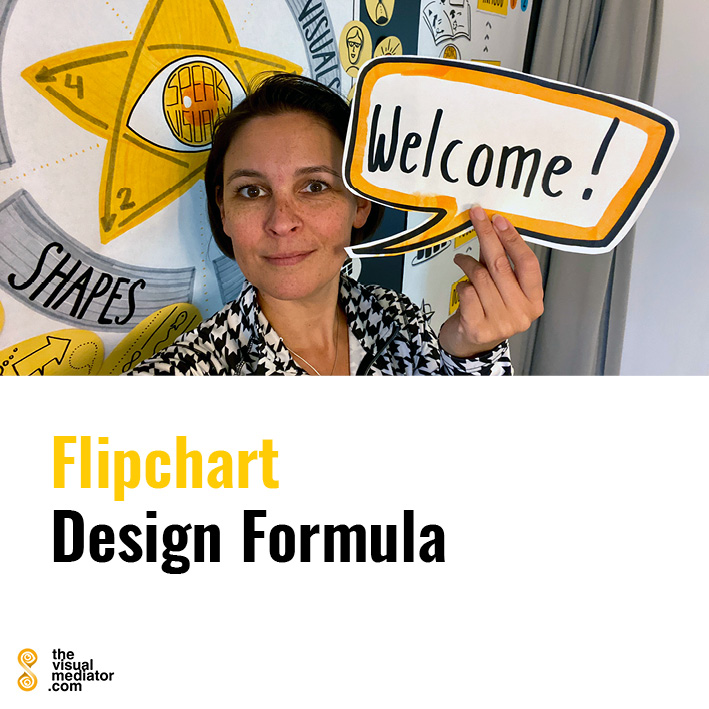 In person
min. 4 / max. 8 persons
Live online
min. 4 / max. 8 persons
To strengthen collaboration and group coherence or get your staff started using flipcharts.
Designed for professionals who teach, guide, coach, present and want to develop their professional communication & presentation skills, assess if using flipcharts is a good fit for them, or revitalize their current flipchart skills.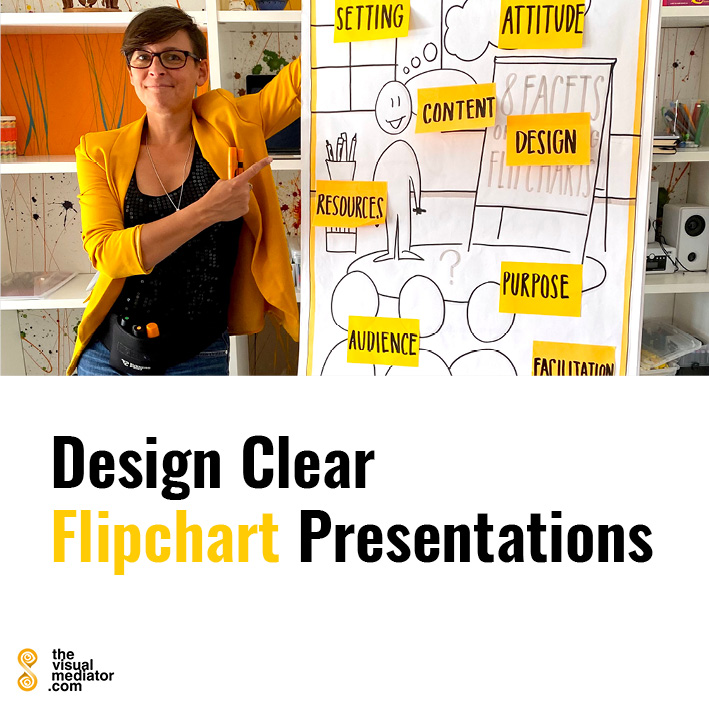 Design Clear Flipchart Presentations
In person
min. 4 / max. 8 persons
Live online
min. 4 / max. 8 persons
To start speaking visual language in all forms of communication and to create flipcharts for one's own trainings.
Designed to upskill professional trainers, facilitators and coaches to convey their message clearly & visually with flipcharts and using visual language, so that their audience remains engaged and the subject matter is understood and remembered by everyone.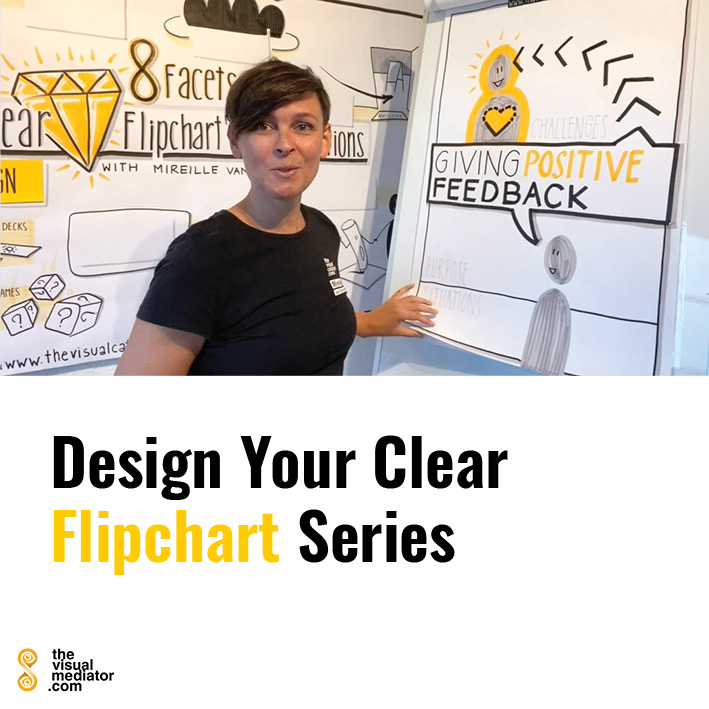 Design Your Clear Flipchart Series
In person + Online
min. 4 / max. 12 persons
Online only
min. 4 / max/ 12 persons
To expand professional visual facilitation skills and to create complete flipchart series.
Designed to empower professional trainers, facilitators & coaches to offer visual empathy to their audience and to visually facilitate their own program with the flipchart series they learn to create with my methods and guidance. As a result, both the efficacy of their training program as the relevance of it to their specific audience soar.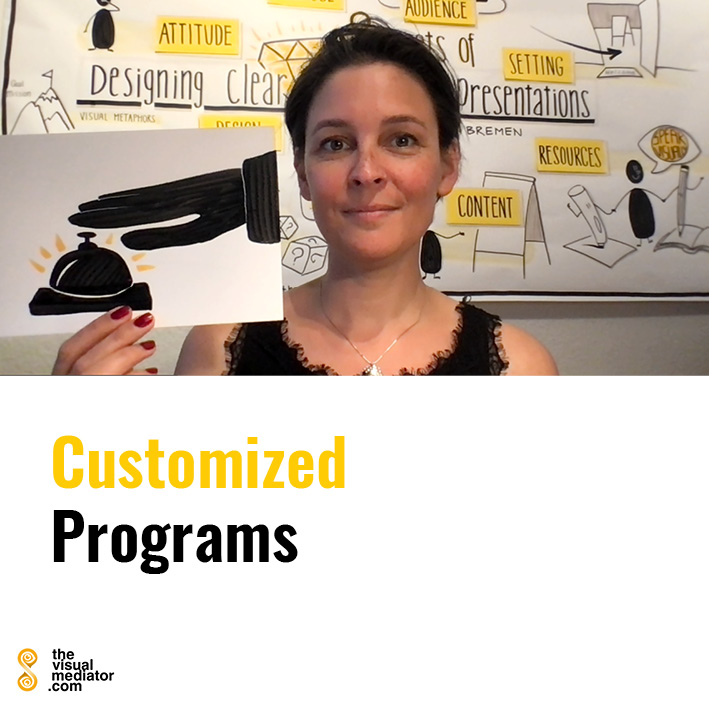 In person


In person + Live online

Live online
To meet the exact needs of your staff for your organisation and training purpose.
Whether it turns out to be a visual skills workshop, a tailor-made training program, an advanced training, individual coaching, a short webinar or a several day visual skills retreat, we can co-create it together based on the specific learning needs of your staff and the reason you are organizing the event. We can explore the possibilities!
DIGITAL PRESENTATION TRAINING PROGRAMS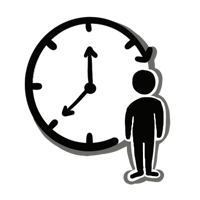 Individual participation can start any time. Group training starts at an agreed date. Attendees can view training video's in their own pace.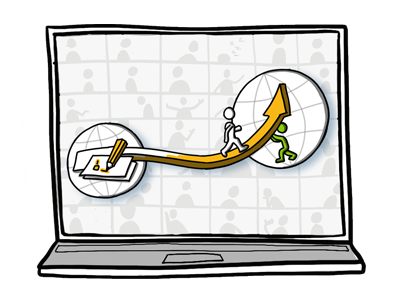 This course takes place online through training video's, practices, workbooks and live online coaching calls.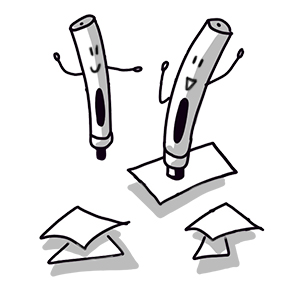 No prior drawing skills or talents are required for this course, but basic presentation software skills are required. This course does not teach software skills.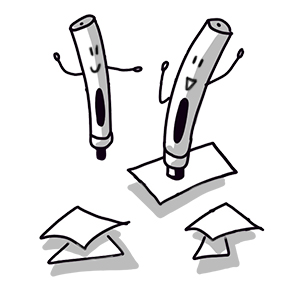 Though the training course is designed in English, I can support participants and review the work they created in English, Dutch and Slovene.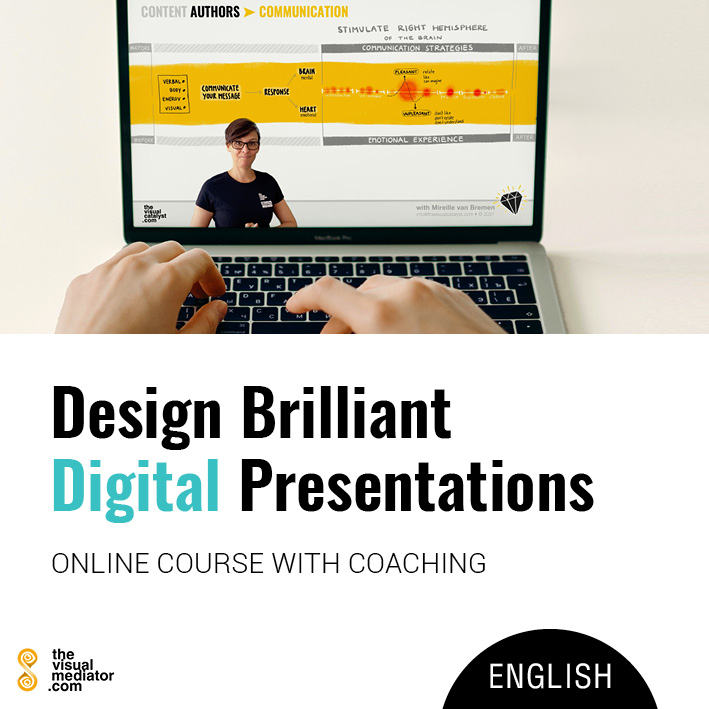 Design Brilliant Digital Presentations
ONLINE COURSE WITH COACHING

A must have for any professional presenting, inspiring and teaching at conferences, events, virtual events and creating content for training video's.
This extensive course is designed to benefit and guide trainers, facilitators, coaches, consultants and leaders to develop the right mix of empathy, communication, design and presentation skills, needed to effectively communicate in virtual interactions with the use of engaging digital presentations. Step-by-step. Creatively. Effectively.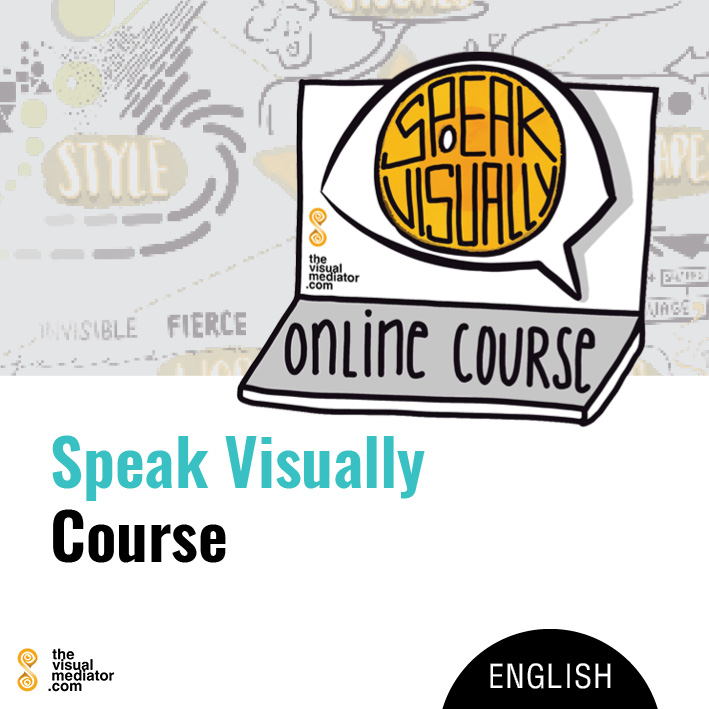 Add the Speak Visually Online course to learn to draw analogue or digital (simple) visuals.
The second program, the Speak Visually Course, teaches your staff in their own pace, a visual language through which they learn to express themselves visually and to draw their own (simple) visuals for their presentations.
Organizations already working with me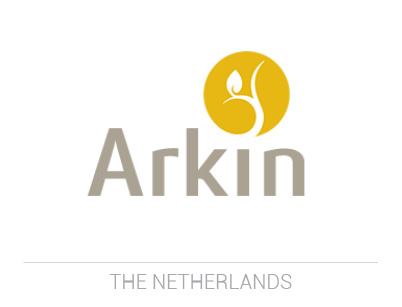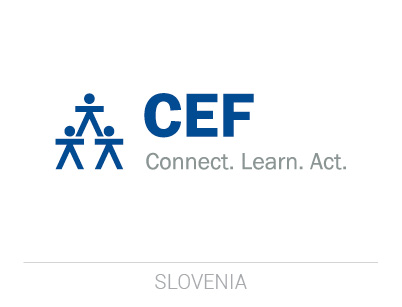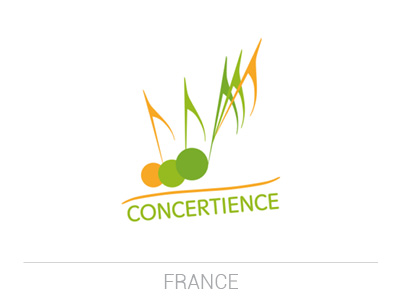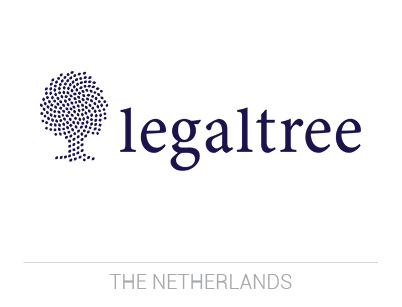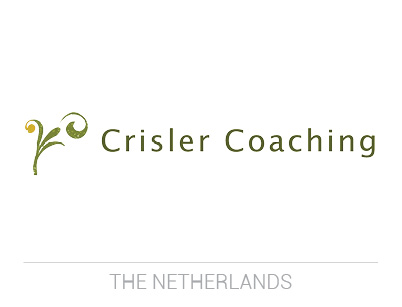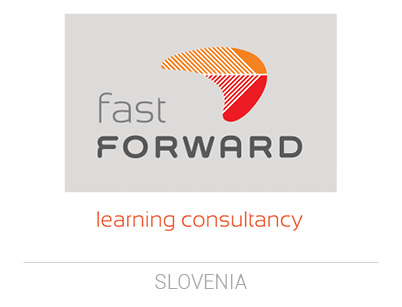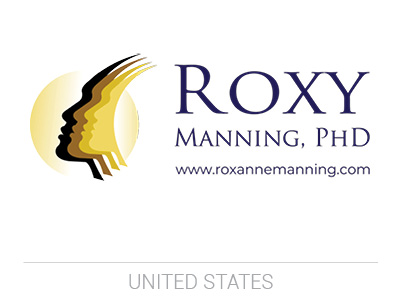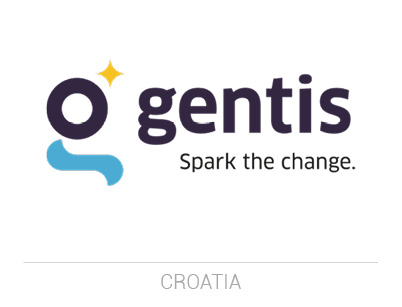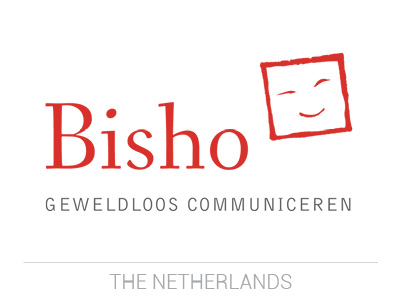 Are you thinking of hiring me?